Indoors tropical Adventure Golf with 18 holes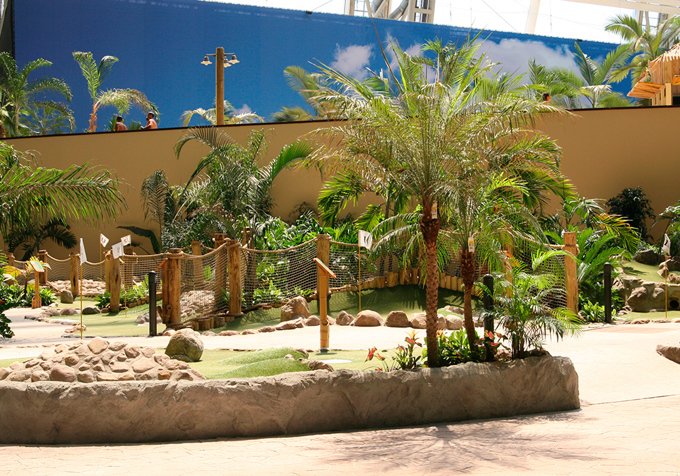 Tropical Dome in Berlin, Germany, is one of Europe's largest buildings, covering 66,000 m2. A tropical paradise with a constant temperature of 25 degrees, the complex is filled with exotic plants, palm trees and waterfalls. Naturally, it contains an adventure golf course.
City Golf Europe built the 18-hole adventure golf course in 2004. You can play in shorts and T-shirt there all year round.
Spara
Spara