City Golf Europe is proud to announce the hottest new alternative to the traditional game of mini golf – glow-in-the-dark, indoor Blacklight Golf. Blacklight Golf is one of the fastest growing trends in recreational activities located in inner cities, and as an additional attraction at existing sports and leisure centres. Our glow-in-the-dark indoor courses are playable 24/7, all year round, offering you maximum earnings potential and profitability!
City Golf Europe offers two alternatives:
- Blacklight Adventure Golf

- Blacklight Mini Golf
Our challenging, indoor, glow-in-the-dark Blacklight courses add a new dimension to the game of mini golf. Fluorescent UV lighting makes putters, balls and obstacles glow in bright colours, and brings the spectacular artwork on the surrounding walls and floors to life.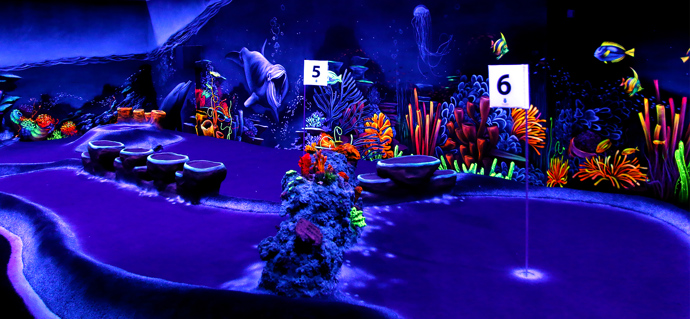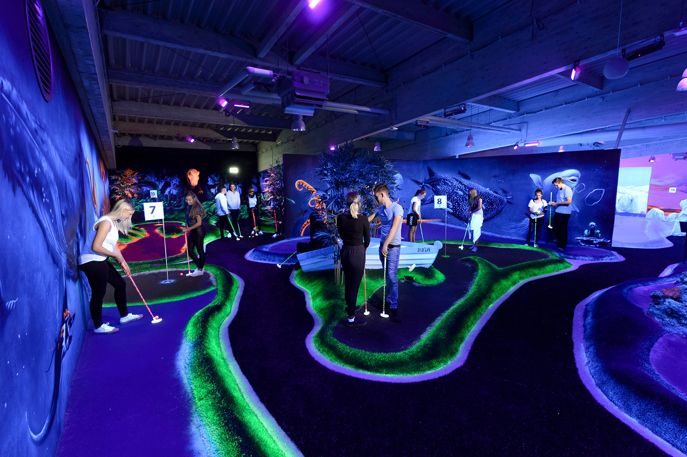 We offer a range of standard crazy obstacles and customised features to make your course more fascinating, challenging and fun to play. Our team of highly skilled graffiti artists exclusively design and execute spray-painted artwork - to any theme of your choice.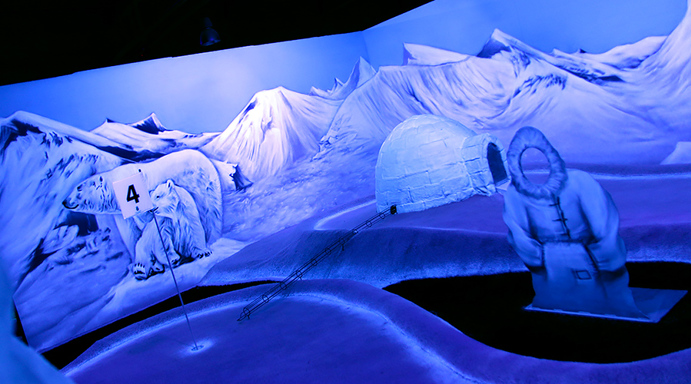 Blacklight Golf brings mini golf to the masses in population centres and at sports and leisure venues. Even before courses officially open, they generate huge interest and pre-bookings via social media.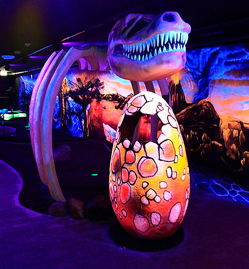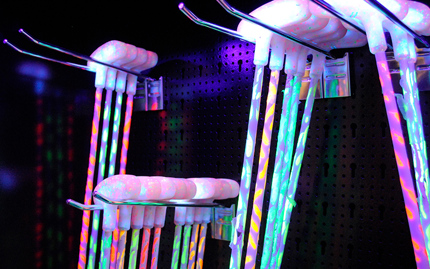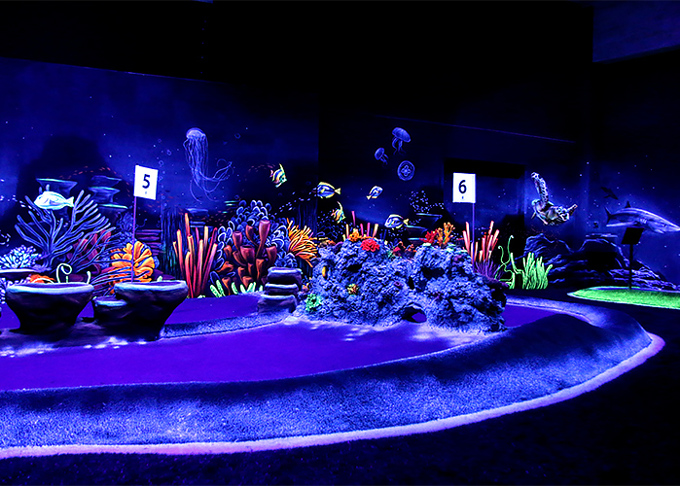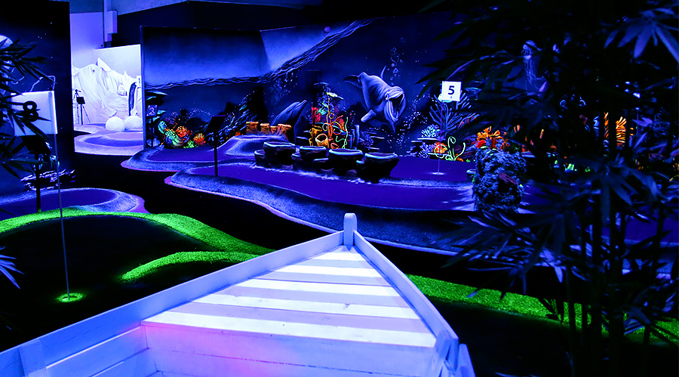 Spara
Spara
Spara
Spara
Spara
Spara
Spara
Spara