Football Billiards
Combine football and billiards and you get the very unique sport: Football Billiards. Perfect for friends, family or events.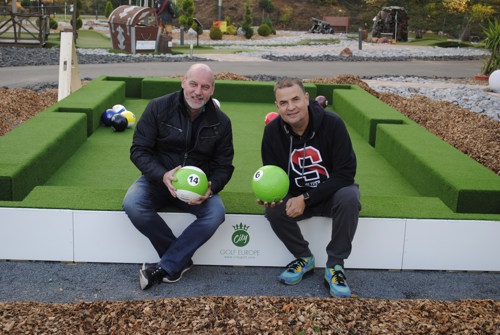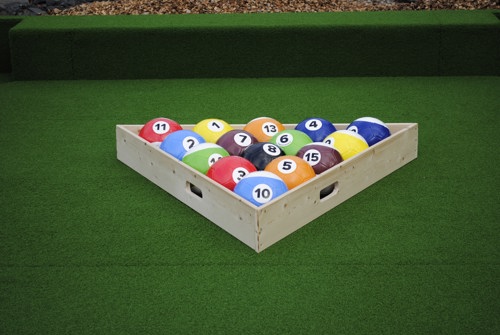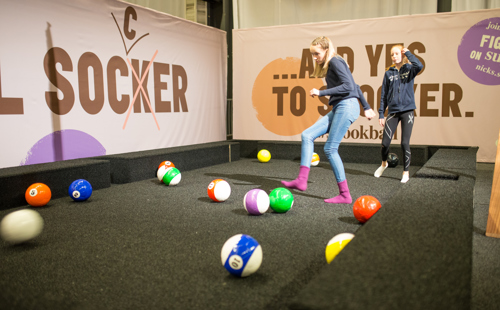 Football Billiards is played on an oversized billiards table (4 m x 7 m) with customised footballs which closely resemble real billiards (pool) balls. There are 7 balls with coloured stripes and 7 in full colour, a black No. 8 and a white cue ball. No one needs to be a talented football player to play this game; it's all about tactics, accuracy and having great fun!
The aim of the game is to hole all 15 numbered balls in the six pockets on the side rails around the table. The first player to sink all his/her 7 balls, followed by the black ball, is the winner. 
Shuffleboard
Shuffleboard is an addictive sport suited to all ages, abilities and budgets. It is available in two formats for a wide range of applications.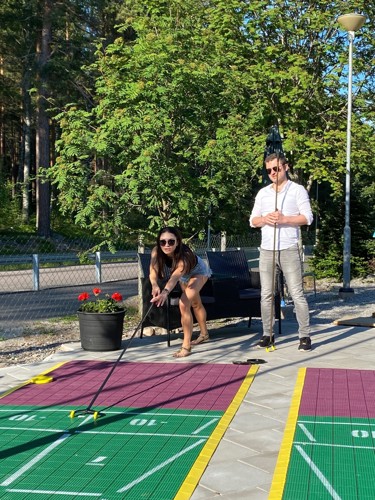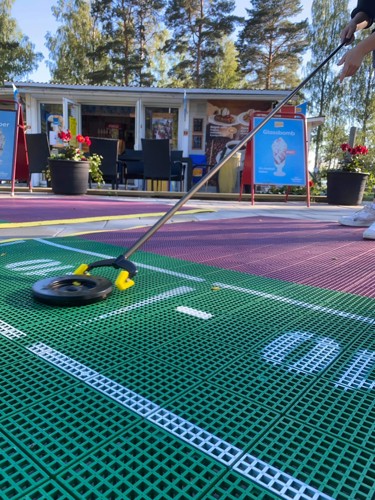 DELUXE COURT
The Deluxe Court is a smart and durable attraction to any games area in a sports facility, hotel, recreation park, and even on cruise liners and ships. Best of all, once laid it requires virtually no maintenance.

It can be assembled in less than an hour or left in–situ for regular play. This championship-sized court allows you to play the game to full international standards.
EURO COURT
A little smaller than the Deluxe Court, but utilising the same patented surface which allows the discs to slide effortlessly from end to end. The plastic tiles interlock together like a simple jigsaw to provide a hard-wearing, maintenance-free playing surface.

With a little experience, it is possible to dismantle or rebuild the court in 15-20 minutes.