Örnsköldsvik, Sweden, May 21, 2019 ­­ Celebrations were held over the Easter break to mark the 900th anniversary of Leeds Castle near Maidstone, England, known to many as "The Loveliest Castle in the World". The event also marked the opening of two visitor attractions in the grounds of the Castle, one of which was the sensational new 12-hole Adventure Golf course, built by City Golf Europe. The adventure golf course sits in a prime location, on a 1,400 sqm plot, between the famous Maze and the new adventure playground, and is just a short stroll from the Castle and its surrounding moat.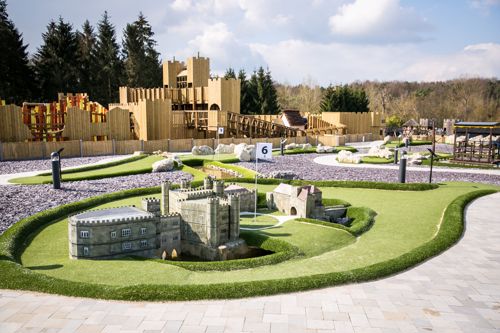 Over 45,000 visitors attended the two-week anniversary celebrations at the historic Castle. Of these, 6,525 people chose to play mini golf on the stunning new adventure course.
The customer, Shane Guy - Head of Tourism at the Leeds Castle Foundation - was delighted that the course's popularity had exceeded all expectations: "Providing the sun shines all summer long the projected numbers will be around 70,000 players per year!"
The adventure golf course boasts gracefully contoured fairways and greens made of high-quality synthetic grass, dressed with fine sand. Each hole is designed to be played in different ways offering maximum fun and challenges for players of all ages and abilities - from absolute beginners to skilled mini golfers! The course is also fully accessible to guests in wheelchairs or with mobility disabilities.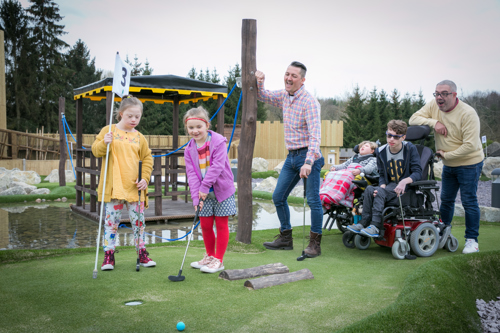 Adding to the enjoyment on the course are superbly crafted obstacles depicting various attractions from within the grounds of Leeds Castle. Among the highlights are miniature replicas of the Castle, Maze and Grotto, and the Black Swan Ferry, in the form of a raft for crossing a shallow pool between two holes.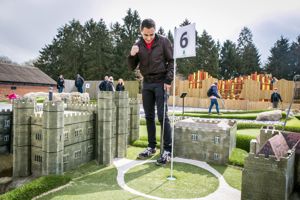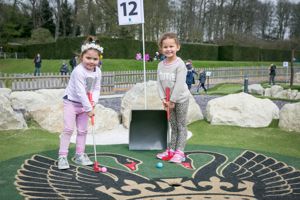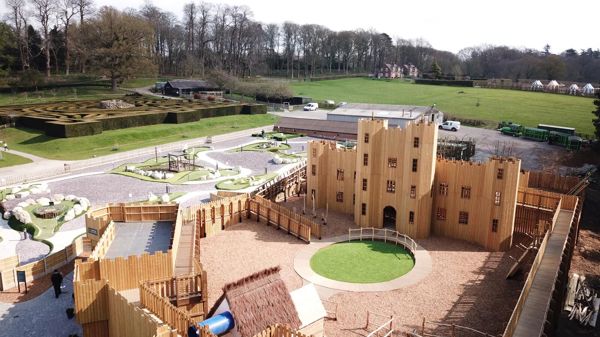 All images courtesy of the Leeds Castle Foundation