Local entrepreneur Dieter Rackl, owner of d'Hoamat – a popular café/restaurant and hostel in the grounds of the park - recently took the decision to build an Adventure Golf course as an added attraction for the many thousands of visitors who come to the region each year. The 18-hole course features a number of miniature replicas of local landmarks, such as the Rauchröhren rock stacks, the mountain cave hide-out of Räuber Heigl (Heigl the Robber) and the Hoher Bogen surveillance tower, as well as a beautifully crafted copy of the d'Hoamat building. There is also an almost endless list of fun and exciting things to see and do on the course for young and old alike; these include a gigantic play-through beehive and snake, a witch's cottage, a miniature cable car suspended in the air between two large boulders, and a water jump over a cascading waterfall.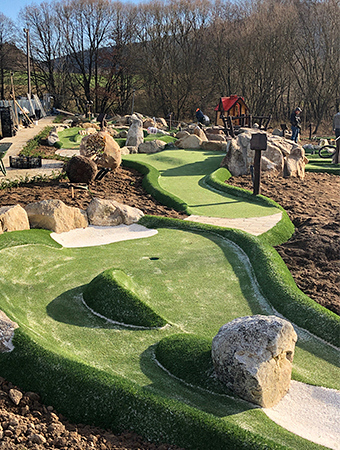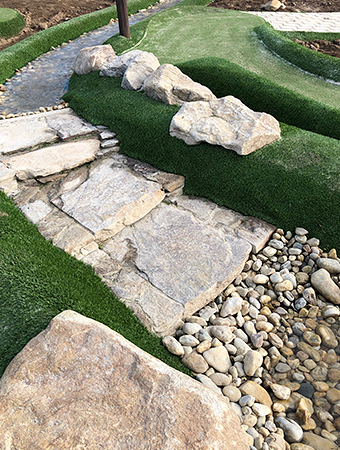 The Erlebnis Minigolf (Adventure Golf) course was completed and commissioned at the end of November and will officially open early next year. The customer is highly satisfied with the final result, Dieter Rackl: "Many thanks to City Golf Europe for the excellent cooperation. The construction team were very skilled in their work, which they performed both diligently and correctly. The preparation of each hole and the accompanying decorations is unique."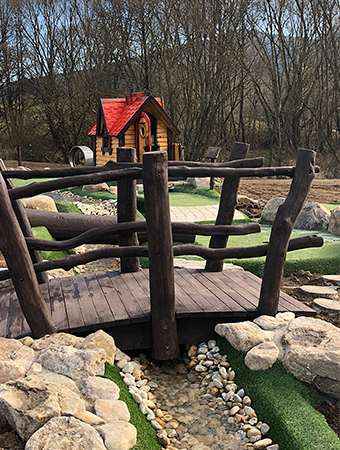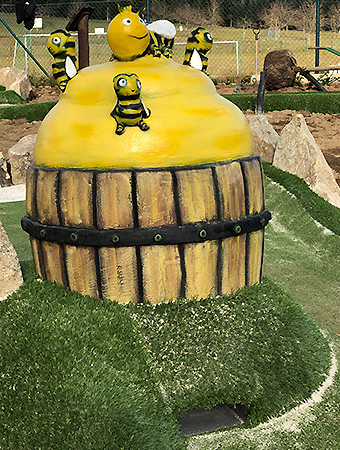 He is looking forward to welcoming visitors of all ages from 3 to 90 - families, singles and groups -  to the new adventure golf course in the spring of 2019. Players will be able to collect their putters, balls and scorecards at the kiosk, which overlooks the lake and the adventure golf course. The kiosk has also been extended to include a large self-service area with covered outdoor seating.